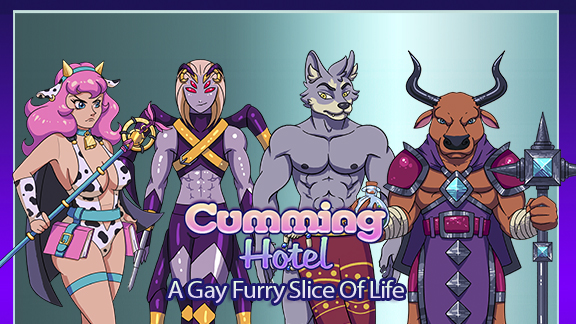 During the expeditions of students from the Argania Royal Guard Camp, two young monsters met. Bruce and Kyle fell in love quickly, and so as to have a peaceful
life, they bought together a Hotel in a small village close to the Horny Tower.
Known by its naughty curses, Horny Tower's surroundings had a lot of adventurers, and the opportunity to earn 300k of rupees to pay the Hotel owner seems possible to be achieved. Now, the couple will race against time to serve their guests, work at the village bar as well as for lewd monsters. Can they accomplish their goal and keep a healthy relationship?
Features
Slice of Life RPG;

2 Endings;

Job System;

Monster Sex;